Product Information
ANTI
VIBRATION
RELOAD
FUNCTION
VARIO
PERFECT
ECO
SILENCE DRIVE
A+++
ENERGY
VARIO PERFECT
VarioPerfect ensures top quality washing results for every load through its perfect program range. The majority of programs can be set to perform quicker or more efficiently with the SpeedPerfect and EcoPerfect functions.
Reduce time by up to 65% or energy by up to 50%.
ANTI VIBRATION
With a new sidewall design stability is increased and vibration is reduced. Enhanced insulation regulates noise levels making this Bosch washing machine very quiet even during the spin cycle!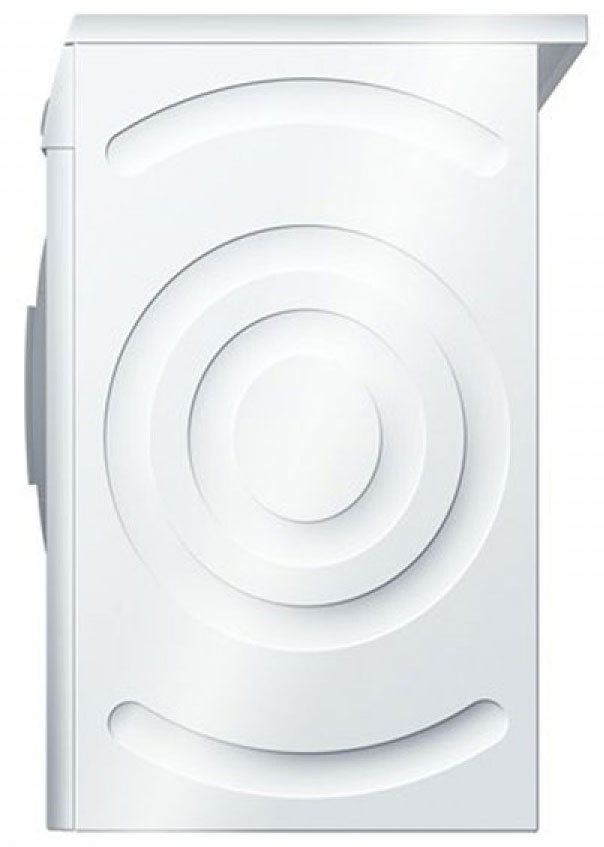 ACTIVE WATER PLUS
ActiveWater washing machines make a significant contribution to efficient water management in your home. The continuous automatic load adjustment sensor adjusts the water consumption to the wash according to the fabric type and quantity, avoiding water wastage. Laundry is soaked faster and more evenly through the gentle and mild optimised water inflow. The vario drum of the machine has a droplet shaped structure and paddles which distributes water evenly.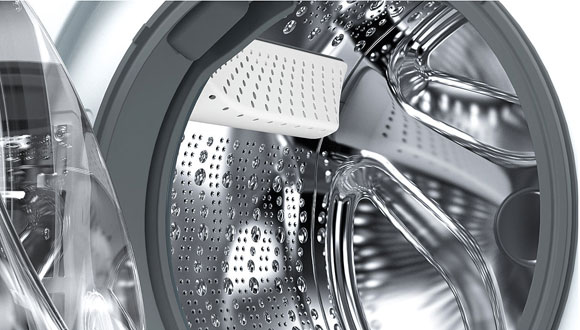 RECORD TIME WASHING
With Quick 15 you can wash in record time! Wash a 2kg load of lightly soiled laundry in just 15 minutes, including main wash rinse and spin.
Features:
8kg capacity ideal for medium sized households
1400rpm Spin Speed
Energy efficiency rating: A+++, 30% More efficient than the top class
Quiet washing with a 51dB Noise Level
Overdosage indication
Self cleaning detergent drawer
2 Years Warranty for peace of mind
Dimensions: 848mm(H) x 598mm(W) x 550mm(D)
Additional Features:
Reload Function: Add or remove your laundry mid-cycle
B spin class
Specially developed for allergy sufferers
VarioPerfect – Programme flexibility
WaveDrum – unique drum structure for gentle washes
ActiveWater – water management system
AntiVibration – more stability and quieter
Reload facility
Child lock
Buzzer to indicate end of program
Metal door catch
Annual energy consumption: 135 kWh
Large white door with 165° opening and 32cm porthole opening