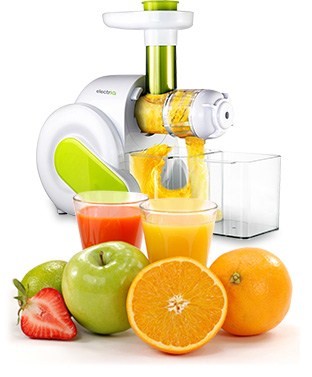 The best juicer for you
Juicers are a quick and easy way to make great tasting, healthy drinks that are packed with nutrients and are a great way to lose weight and lead a healthier lifestyle.
There are loads of juicers to choose from and you may be wondering which type of juicer is right for you. Not sure what the differences between a centrifugal and masticating juicer are? Don't worry! We've got all the information you need to help you choose the juicer that's perfect for you, and with advice and recipes you're in the perfect place to start your journey to a healthier lifestyle!
Types of juicer - whats the difference?
There are a few different types of juicer available, including Centrifugal and Masticating / Slow juicers. They both make great tasting, healthy juice but the way they get the juice from the fruit & vegetables is different. Some are faster, some preserve more nutrients and, of course, some cost more than others. We've gathered the advantages and disadvantages of each type below to help you get an idea of how they work and help you choose which type has the features that are most important to you.
Centrifugal Juicers
On the cheaper end of the scale, centrifugal juicers are the most readily available type of juicer on the market. They are best suited to those of us that wish to save time as they are easy to clean, have a wide funnel for whole fruits and vegetables and they have a faster RPM.
Pros
Fast juicing
Easy to use & quick to clean
Good value for money
Many models take whole fruit & veg, so no pre slicing needed
Cons
Not well suited for juicing leafy greens
Noisy due to the cutting of the blades
Loses some of the nutrients to the heat friction
Masticating Juicers
Also known as a slow juicer, this type of juicer has a slower RPM which means the quality of the juice is far better as they retain all the healthy nutrients from your fruits and vegetables. They are also much better suited to juicing leafy greens such as spinach and wheatgrass.
Pros
Perfect for juicing leafy greens & grasses
High juice yield, low waste
Long lasting juice
Slow speed means less heat, preserving more nutrients
Cons
Higher initial cost
Slightly higher pulp in juice
Need to chop fruit up before juicing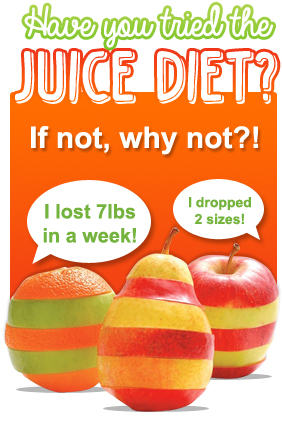 electriQ WF1000 Whole Fruit Juicer
Featuring a strong stainless steel body the electriQ Whole Fruit Juicer is one of the most powerful juicers on the market. The extra wide feeder accommodates most whole fruits and vegetables whole so you spend less time preparing your fruits and vegetables for juicing.
Why it's a great juicer:
Juices whole fruits and veg
Easy to clean and maintain
Powerful 990 watt motor
Makes tasty juice in seconds
electriQ VRTSL150 Vertical Slow Juicer
The electriQ cold press slow juicer is the healthiest and best way to extract juice from fruit, vegetables and even nuts with very little going to waste. This powerful masticating juicer is fitted with the latest slow mastication technology to extract nutrient rich juice that will be perfect for helping with weight loss, diets and a healthy lifestyle.
Why it's a great juicer:
Juices all fruits, nuts & veg
Quiet and energy efficient
Easy clean & dishwasher safe
Mixes several fruits at once
Whole Fruit Slow Juicer
Whole fruit juicing combined with the health advantages of slow juicing make this juicer one of the most efficient juicers on the market. There's no need for preparation time as the whole fruit chute allows you to drop in whole fruits without the need for cutting them up. It's slow spin speed also makes this juicer ultra-healthy.
Why it's a great juicer:
Juices whole fruits
Two juicing screens included
Solid stainless steel body
Comes with special crusher attachment
Feature Comparison
| | | | | |
| --- | --- | --- | --- | --- |
| Model | HSL600 | WF1000 | VRTSL150 | iQJuicer |
| Type | Slow Juicer | Centrifugal | Slow Juicer | Slow Juicer |
| RPM | 80 | 15000 / 18000 | 55 | 65 |
| Power | 150W | 990W | 150W | 150W |
| Juice yield | | | | |
| Ease of use | | | | |
| Easy to clean | | | | |
| Noise | | | | |
| | Order » | Order » | Order » | Order » |
Our favourite juice recipes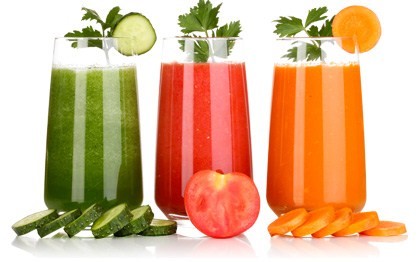 Mean Green
Makes 2 Servings
Ingredients
2 handfuls of fresh kale
1 cucumber
4 celery sticks
2 green apples
1/2 lemon
1 inch piece of ginger
Beet it
Makes 2 Servings
Ingredients
1 green apple
1 beet root
8 carrots
2 celery sticks
1 handful of spinach
Wake me up
Makes 2 Servings
Ingredients
7 carrots
2 green apples
1 lemon
1 inch piece of ginger
Sunset Blend
Makes 2 Servings
Ingredients
2 green apples
2 beet roots
1 carrot
1 orange
1 red pepper
1 sweet potato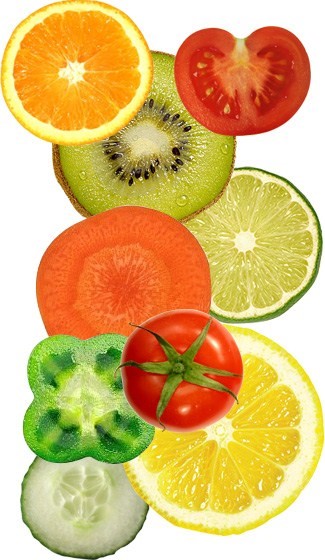 Why juice? 7 juicy facts
1. Want to lose weight? Juicing diets are all the rage at the moment, reporting an average weight loss of 1 stone per month
2. Lacking that spark in everyday life? Juicing has been known to increase your energy levels!
3. Want perfect looking skin? Juicey people report having better skin and feeling like they look younger
4. Truly healthy! The most expensive vitamin pills would never flood your body with the same amount of nutrients as juicing.
5. Struggling to concentrate? Juicing improves your cognitive functioning so you'll feel more alert.
6. Including plenty of vegetables in your diet will help you regulate your blood sugar levels.
7. Strengthen your immune system. Drinking the juice from wheatgrass increases the regeneration of cells so your body heals quicker!