Product Information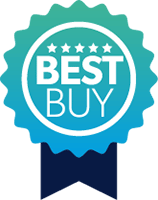 Best Buy
By collaborating with some of the world's greatest brands, we've created specialist Best Buy collections across our most popular product ranges. We will keep them updated, to bring you the best choice, the best price and the best products. And that's a promise.
What stands out
Fan assisted main oven ensures even results every time
Eight different heating functions; rapid preheat, grill, defrost, conventional, fan assisted
Built-in ceramic hob, grill and oven lets you cook multiple meals at once
The smooth ceramic surface not only looks great, it's very easy to keep clean too
Residual heat indicator lets you know when it's safe to clean the surface
Rated A for energy efficiency to help you save money on your energy bills
Drawer beneath the oven to store your pots and pans - out the way but close at hand
The details
This easy to use all-in-one cooker has everything you need to prepare all your favourites. It offers four hob zones in three different sizes to suit your various pots and pans. Each hob gives you the choice of seven power levels to achieve perfect temperature results, from a light simmer to a high boil. For added peace of mind, all four cooking zones are fitted with a residual heat indicator that illuminate if the hob zone is still too hot to touch after using it, so you know when it's safe to clean the hob. And, thanks to the flush glass surface, you'll be able to quickly clean any spills and splatters with just a wipe.
The oven brings with it a number of cooking modes including a grill, a conventional and fan oven that's perfect for budding bakers and serving up family roasts. For added peace of mind, the oven boasts a triple-glazed glass door to help contain the heat inside, making it incredibly efficient, boasting an impressive 'A' energy rating. Cleaning the oven is easy thanks to the removable glass on the inside of the oven door, just slide the glass out of the clasps, and give it thorough clean from the convenience of the sink. Plus, just under the oven there's a cavity that acts as a storage compartment for your cookware, so you can keep your roasting trays within easy reach.
Essential info
Dimensions: H900 x W600 x D600 cm
Oven capacity: 65L capacity
Fuel type: Electric
Ceramic hob zones: 4
Oven Functions
Rapid preheating
Defrosting
Fan and combined grill
Enhanced roaster
Grill
Bottom element
Top and bottom element
Top and bottom element with fan
More info
Electric variable grill (2000 W) - perfect for adding a golden crisp to a dish
Easy to use digital programmer alerts you when your food is ready
Removable inner door glass
Energy efficient triple glazed door
Front left hob zone power: 1.8 kW
Front right hob zone power: 1.2 kW
Rear left hob zone power: 1.2 kW
Rear right hob zone power: 2.3 kW
Rated electrical power: 9.4 kW
Power supply: 40 A
Colour: White
Auto-stop anti-tip chrome shelves
Residual heat indicators
1 Year warranty