Product Information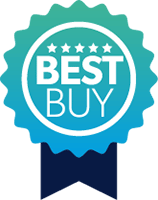 Best Buy
By collaborating with some of the world's greatest brands, we've created specialist Best Buy collections across our most popular product ranges. We will keep them updated, to bring you the best choice, the best price and the best products. And that's a promise.
WHY CHOOSE THIS AIR PURIFIER?
Look no further for an ultra-quiet air purifier that is compact and loaded with the very latest air purification technology. Stylish and simple to use EAP100D is great for childrens rooms or by the bedside operation, reducing the allergens while improving the air quality.
Hay fever and severe allergies are among the most common causes of sleeping problems, this air purifier will help improve air quality. You can run this eco-friendly air purifier 24 hours a day without fear of high electricity bills.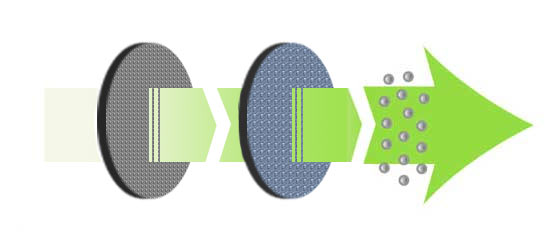 Stage 1
The advanced activated carbon filter removes unpleasant odours and absorbs harmful substances such as formaldehydes and benzenes.
Stage 2
It is fitted with an antibacterial true HEPA filter that removes 99.98% of airborne particles.
Stage 3
The final stage uses the plasma ioniser to sterilize particles even further and removes mould spores and allergens from the air.
IS IT EASY TO USE?
This neat little air purifier is super easy to use, featuring clear touch controls on the centre of the unit. With a simple touch of your finger you can turn the air purifier on and off and control the fan speeds. The speeds to choose from are high, medium and low, low is perfect for night time as it's ultra-quiet.
HOW MUCH NOISE DOES IT MAKE?
So quiet you can sleep soundly next to it! Turn the unit to sleep mode for no night time disturbances. There's also no light pollution in the bedroom. No other air purfier is able to deliver air cleaning performance like this with such low noise emissions.
There are other factors that can contribute to poor air quality, such as dust, bacteria, pet hair, dust mites and fumes. This Air Purifier delivers HEPA cleaning performance doubled with a Plasma Ioniser to help remove these toxins from the air. Helping your family breathe easier and even help to minimise the effects of smoking in the home.
Suited to rooms that measure up to 18 square metres. Safe and quite enough to be left on overnight and unattended. The EAP100D is a highly versatile air purifier that can be used anywhere in the home or office, by the bedside and even enclosed spaces such as caravans and boats. The unit is also great for monitoring the temperature and humidity in the room. The filter monitor will advise you when is the time to clean/replace your filter. No more guesswork.
Key Features:
3 stages of air purification using professional air filtration and sterilisation
Helps to reduce symptoms of hay fever and asthma
Removes, reduces and absorbs harmful bacteria in your air!
Super-quiet with sleep function so it will never wake you up
Easy to use touch controls with 2 fan speed settings
Temperature, humidity, fan speed and filter status displays
A godsend for those with allergies and hay fever
Long-lasting performance with easy to change cartridge filters
Technical Information:
Dimensions: W11.5 x D11.5 x H20.9cm
Weight 0.7kg
Low noise: 35 db and less than 10 db in sleep mode
Airflow: 20 m³/hr
Cord length 1.5m
Power: 2.5W