Product Information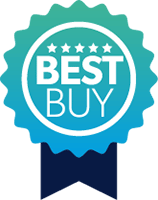 Best Buy
By collaborating with some of the world's greatest brands, we've created specialist Best Buy collections across our most popular product ranges. We will keep them updated, to bring you the best choice, the best price and the best products. And that's a promise.
What stands out
7kg drum capacity - great for medium-sized households
Dries your clothes to the perfect level for ironing or storing straight in a cupboard
Dedicated setting takes care of your synthetic and cotton fabrics
Anti-crease mode helps reduce wrinkling, so you'll spend less time ironing
An alarm sounds to tell you when your cycle has ended
Childproof lock to keep little ones safe
The details
This great-value vented tumble dryer boasts a generous 7Kg load capacity that's capable of drying up to 20 adult shirts, which makes it ideal for medium-sized households. It features a fuss-free design with a range of drying modes to help make laundry day that little less daunting. There's a dedicated programme for your cottons and synthetics to help keep your favourite knitted and nylon jumpers in tip top condition, as well as a handy mix mode for everything else so you don't have to worry about pre-sorting your clothes.
Plus, you can also adjust the cycle to achieve the perfect level of dryness for you to store your clothes straight in a cupboard or ready for ironing. For added convenience, there's even an Anti-crease mode to help loosen your clothes as they dry and reduce any wrinkles, so you can spend less time ironing and more time doing the things you love. And, if you've children who can't resist pushing or pressing whatever they can get their little fingers on, then you can set the child lock to prevent any accidental operation or change of cycle.
Essential info
Rated capacity: 7Kg
Dry programmes: Mix, Cotton, Synthetic and 1 hour
Dryness: Extra dry, Cupboard dry and Iron dry
Anti-crease mode
Child lock: yes
Energy Rating: C
Rated input power: 2000W
Rated Frequency: 50 Hz
Dimensions: H 84 cm x W 59.5 cm x D 55.5 cm
Weight: 33Kg
1 year warranty

Why choose us?
We've won awards for our products

We use the same factories as bigger brands

We offer hassle-free warranty

We have top notch customer service