Product Information
COMBAT MOULD, CONDENSATION & DAMP
Protect your health and home from the harmful effects of excess humidity with this low energy 20L dehumidifier from electriQ. Suitable for flats and homes up to 5 bedrooms, this powerful yet incredibly energy efficient dehumidifier provides a cost effective solution in combating damp, mould and condensation. It works by removing excess moisture in the air which can encourage the growth of common allergens such as mould and bacteria.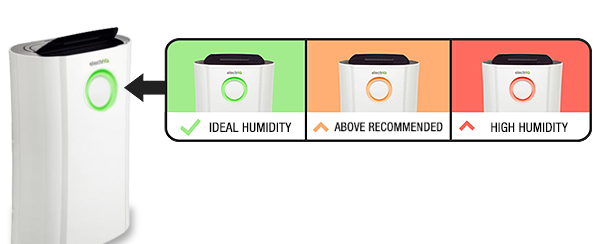 The CD20LE features a clever light indicator to show the current level of humidity in your room. As the humidity level reduces, the light on front of the unit changes colour from Red to Orange to Green. Its perfect for monitoring the humidity and adjusting the fan speed accordingly to help save on energy usage.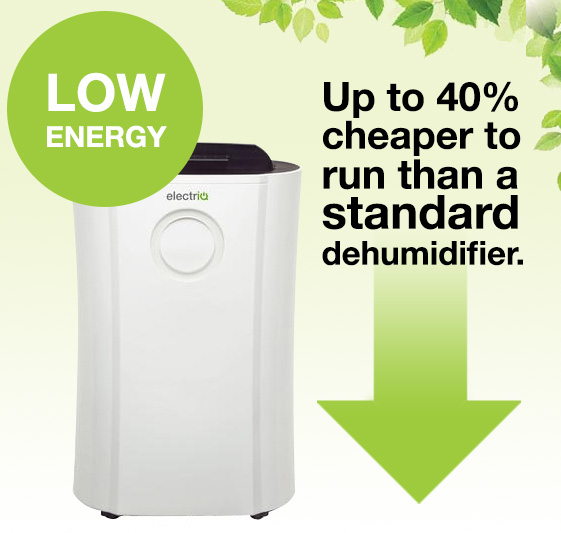 EFFICIENT PERFORMANCE
This efficient dehumidifier is engineered with some very clever technology thats designed to run up to 40% cheaper in running costs compared with standard dehumidifiers. Theres also a timer function that can be set to automatically switch on/off at a convenient time - so you can have it run while youre sleeping, at work, or at an off peak electricity period to futher reduce operating costs.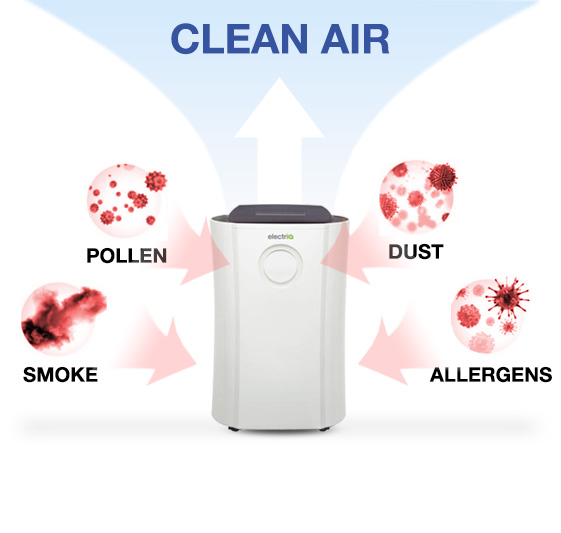 BREATHE A SIGH OF RELIEF
As the seasons change, so does the air quality in your home. Thankfully, the CD20LE features an advanced air purifier function with UV sterilisation to ensure you breathe clean, healthy air all year long. The dehumidifiers built-in air purifier is designed to remove any microscopic allergens such as dust mites, pollen, mold and bacteria that may cause breathing difficulties.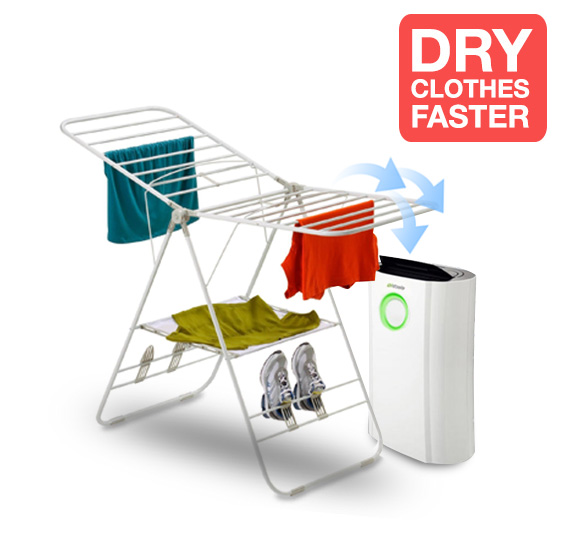 LAUNDRY MODE
If youre finding it difficult to dry laundry outside due to the rain, then youll be pleased to hear that the CD20LE comes with a handy laundry mode setting that significantly reduces the drying time of damp laundry indoors. This clever little feature will also benefit your heating bills too because you wont have to keep your heating on long to dry your clothes.
Key Features:
Energy efficient, great for up to 5 bed houses
Saves 40% of the running costs compared with standard dehumidifiers
2019 Best Buy
Reviewed by Which!
Extracts up to 20 litres per day
Cost effective way to combat mould, condensation and damp
Advanced air purifier function with UV sterillsation
Antibacterial tank stops the mould growth in the tank
Anti spill tank design
Energy efficient compressor - uses only 240 Watts
Built-in handle and castors
Large 4 litre water tank
Quick drying laundry mode
Slim and stylish design
Active Carbon Filter as standard
Technical information:
Max 270 watts/ hr power consumption
Extraction rate up to 20 litres per day
digital humidistat with backlight LCD display showing current room humidity and temperature
accurate adjustable humidistat allowing settings from 40 to 80%rh in 5%rh steps
Automatic dehumidification function for simple one touch operation
Internal drying function for safe storage after seasonal use
Permanent drainage port or tank use
1 – 24 hour stopping timer
Strong carry handle for easy transport
Two fan speeds for good balance between quiet operation and improved air flow/ performance
Air Flow (nominal): 165 m3/hr
Auto restart on power off
Max noise level Maximum 42 dB(A)
Operating Temperatures 5-35 degrees celsius
Rotary Compressor
Tank Capacity: 4 litres
Dimensions:
W x H x D: 380 x 580 x 195mm
Weight: 14.3Kg

Why choose us?
We've won awards for our products

We use the same factories as bigger brands

We offer hassle-free warranty

We have top notch customer service