Product Information
COMBATS MOULD, CONDENSATION & DAMP
Protect your health and home from the harmful effects of excess humidity with this fast dry 10L desiccant dehumidifier from electriQ - now at popular request with WiFi Alexa/ Google Assistant voice control and automation. Suitable for flats and homes up to 6 bedrooms, this powerful yet incredibly energy efficient dehumidifier provides a cost effective solution in combating damp, mould and condensation.
EFFICIENT PERFORMANCE ENHANCED BY SMART CONTROLS
This is the first WiFi desiccant dehumidifier on the market which means you are able to remotely monitor and control its operation. Being a desiccant dehumidifier DESD9LW can functions temperatures close to freezing. This makes it a perfect option for use also in out buildings or unheated areas such as garages, cellars and caravans. It also makes it incredibly efficient compared with compressor models 10L desiccant being equivalent to 30 litres compressor dehumidifier. Also it can function as a standalone heater and now you can pre-heat your home, office, boat or caravan remotely before your arrival.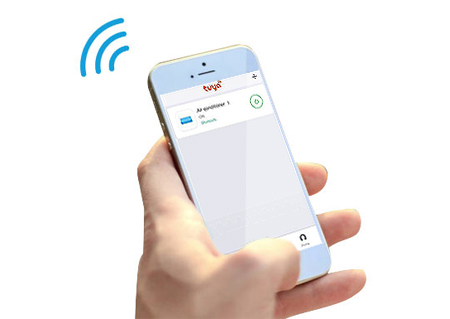 CONTROL USING YOUR SMARTPHONE
Access anywhere - Switch the dehumidifier/ heater/ air purifier on whilst away, ready for when you get home or to the office
Control multiple devices - Take control of multiple units using the one app, ideal for commercial use in holiday homes, caravans, boats or offices.
Easy to share - Give your family or co-workers access to the device and its settings.
Advanced scheduling - Set it to automatically run at different temperatures at different times of the day at out of peak hours when the energy tariff is cheap.
Alexa and Google assistant compatible - Control the unit using only your voice - "Alexa/ok Google, start my living room dehumidifier"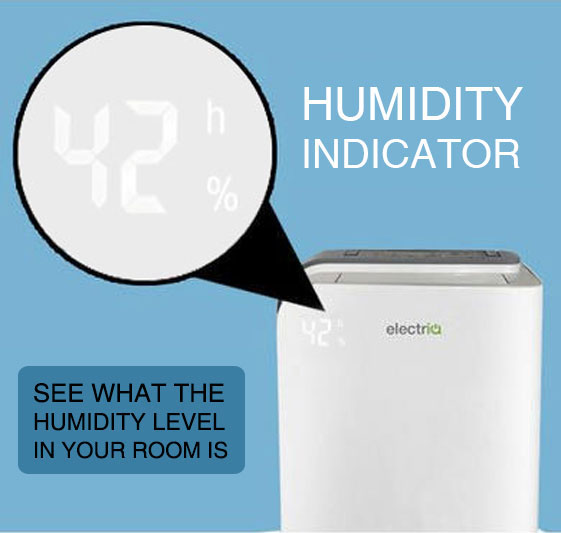 EFFICIENT PERFORMANCE
DESD9LW
If the humidity is too high then your home is at risk of mould, but if it's too low then airborne viruses like flu can survive longer. Thankfully, the dehumidifier boasts a digital display at the front of the unit that shows you the current humidity level in the room, so you only have to look over to see what percentage it is to know whether the humidity is too low, too high or just right. We suggest anywhere between 50% - 60% and you'll be fine!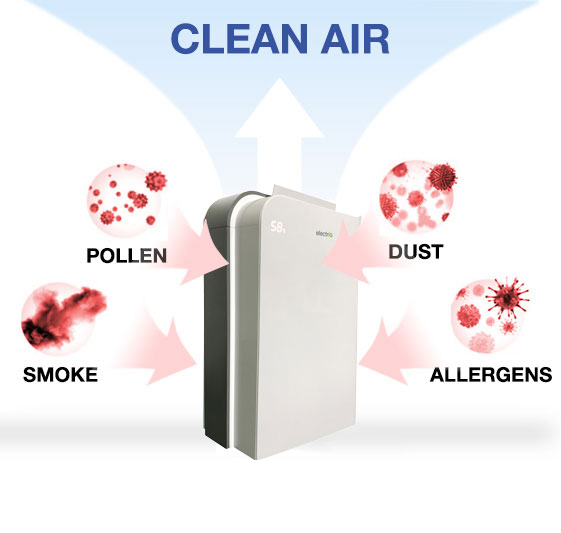 BREATHE A SIGH OF RELIEF
This model even comes with a series of filters to help improve the air quality even further. It boasts an ioniser and UV filter that work to remove any airborne pollutants and kill bacteria. There's also a HEPA and Activated Carbon filter to help keep that musky smell of mould and mildew at bay and trap dust mites, pollen and other nasty things from the air with 99.97% efficiency! It's perfect for those who suffer from asthma or allergies.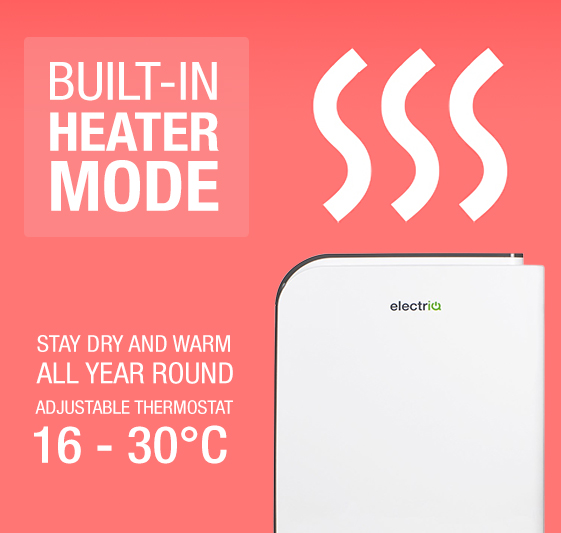 HEAT YOUR ROOM
As well as functioning as a powerful dehumidifier, the DESD9LW can also be used as a dedicated heater too! It features a built-in thermostat, which means you're able to set the room to your desired temperature, anywhere between 16 - 30ºC. It's perfect for areas that dont have adequate heating but are prone to damp such as garages or basements. Now you can start and stop this remotely via the Smart App.
Key Features:
Control and monitor the humidity of your home, office, boat, caravan, garage or holiday home from anywhere using your Android or Apple phone or tablet
At popular request Wifi controlled version of our best-selling desiccant dehumidifier
Alexa / Google Assistant smart home automation and voice control
Low temperature operation perfect for garages, cellars, holiday homes, boats and caravans now with advanced app humidity and temperature monitoring
Stand-alone heating function with thermostatic control
Effective way to combat mould, condensation and damp with further energy savings due to smart app scheduling
Premium HEPA Air Purifier function with Ioniser and UV sterilisation
Quiet and energy efficient with smart one-touch setting
Reduces your winter heating bill as dry air is quicker to heat
Healthy - Humid Air pulled in; purified, dry, heated air out
Activated Carbon filter and HEPA filter supplied as standard: can remove pollen, dust and animal hairs in large rooms (up to 55 sqm)
The laundry mode is an effective and efficient alternative to using a tumble dryer, drying clothes quickly whilst being energy efficient
Large 6.5 litres water tank or permanent drainage option
All year round use
Technical information:
Suitable for up to six bedroom homes
Extracts up to 10L per day
Digital controls and LED display
Electronic controls
Washable mesh filters for ease of use
Maximum noise level: 40dB
Operational temperature: 1-32 °C
Timer: 1 to 24 hours
Fan Speeds: Sleep, Normal and Turbo
Continuous drainage option: Yes
Automatically shuts off once the water tank is full
Airflow: 190 m3/hr
Dimensions:
W x H x D: 40.5 x 60.7 x 22cm
Weight: 8.9Kg

Why choose us?
We've won awards for our products

We use the same factories as bigger brands

We offer hassle-free warranty

We have top notch customer service