Product Information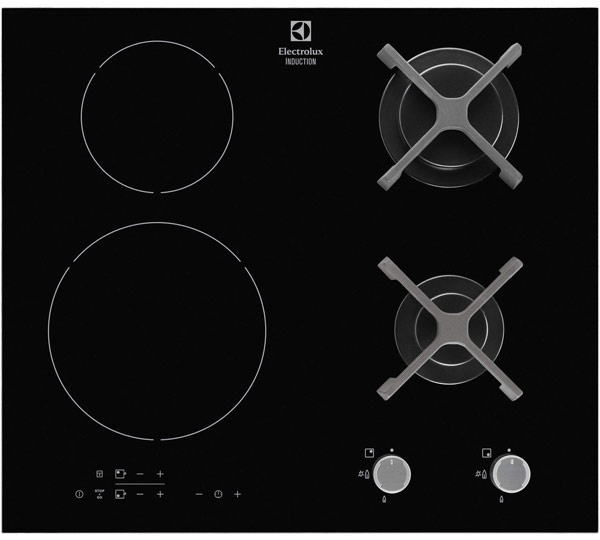 If you are finding it hard to decide between a gas hob or an induction hob, why not go for both with the Electrolux EGD6576NOK combination hob?
Featuring two induction heat zones and two gas burners, you really get the best of both worlds with this hob to help improve your cooking experiences.

Ultimate Convenience
This hob gives you the freedom to move between the two cooking methods to produce the best results for your specific cooking needs.
An integrated boost function lets you add a quick burst of heat for those quick cooking jobs such as rice or pasta. It comes in really handy for last minute vegetables to add to your meal too. This feature will boil water in less than 90 seconds, which is even faster than an electric kettle.
Another feature that adds incredible convenience as well as safety to your cooking is the intuitive Stop & Go function. If someone knocks on the front door, or you just need to nip into another room for five minutes, simply press this button and the hob will switch off, stopping any food from burning while you are away. When you come back, press the button again and each of your cooking zones will return to the heat they were at so you can carry on from where you left off.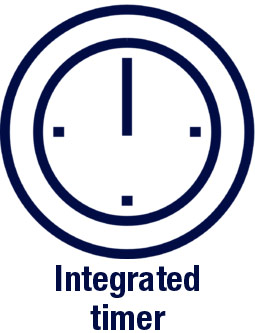 Handy Features
It doesn't matter what kind of cook you are, the EGD6576NOK hob can handle anything from slow and cautious cooking to fast and furious. The pan supports over the gas burners are crafted from cast-iron meaning they are extremely strong and can support the heaviest pots and pans you have.
Take control over your cooking times with the intuitive timer feature. Set the end cooking time and when the set time has passed, the heat will automatically be shut off so you know your dishes will be cooked to perfection. It will even sound an alarm so you know when your food is ready which is great so you can easily get on with other tasks.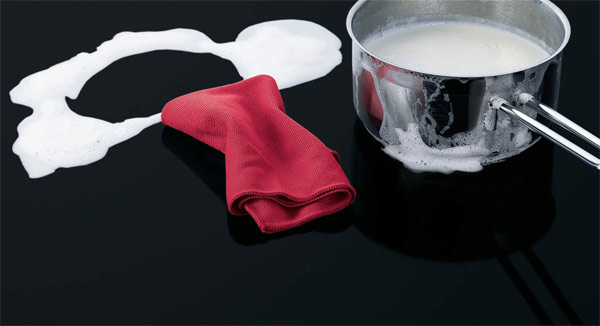 Easy to Care For
Keeping this hob clean is really easy. Simply wipe with a cloth as soon as there is a spillage or a pan boils over and it will be as good as new. The induction heat zones never get truly hot so you can always wipe anything away quickly and easily.
The smooth, ceramic glass finish is really easy to wipe after each use and does not let any drips or spills harden.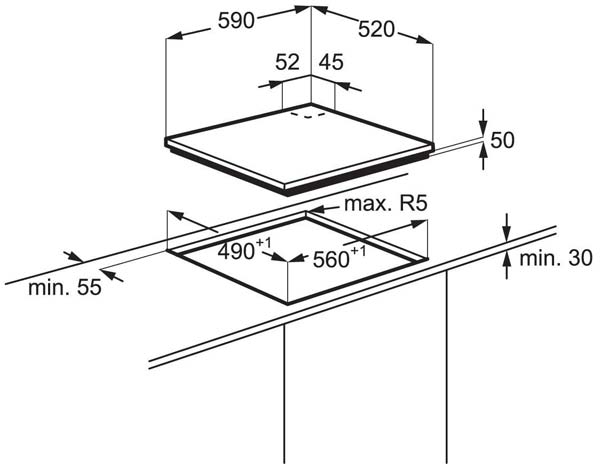 Key Features
Mixed induction and gas hob for freedom of choice
Stop&Go function so you can pause cooking at any time
Rotary controls
Auto safety switch off
Easy to reach front controls
Booster function to speed up cooking by instantly reaching high heats
Induction technology for a touch-cool, wipe-clean surface
Rear right: Rapid pureflame burner
Timer with signal and automatic switch-off for intuitive control
2 stylish cast iron pan supports
Right front zone: Semi Rapid Burner - 1900W/70mm
Cast-iron supports to provide a robust and durable cooking base
Automatic integrated ignition
Child safety control lock
Accoustic timer signal