Product Information
Affordable and dependable, the Bosch integrated cooker hood gets the balance between streamlined style and functionality spot on. Ready and waiting to banish airborne grease and cooking odours from your kitchen, this silver cooker hood is efficient, versatile and easy to use.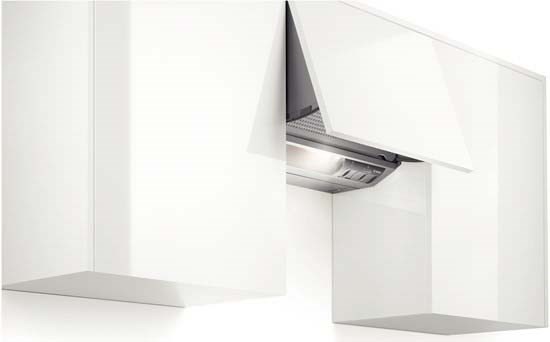 HOW DOES IT FIT INTO A KITCHEN?
This cooker hood is designed to fit between kitchen cabinet units. Intended to be integrated, you'll need a cabinet door that matches the cabinets in your kitchen to go over the top of the cooker hood so you can hide it away behind a furniture door for a superior streamlined appearance to the kitchen.
Please measure the dimensions carefully before ordering:
Dimensions - Height (380mm) - Width (599mm) - Depth (280mm)
SUITABLE FOR DUCTED OR RECIRCULATED EXTRACTION
Depending on the layout and position of your kitchen, this integrated cooker hood can be adapted to vent steam and odours via recirculated or ducted out extraction, which is ideal if you live in a flat.
Optional accessories available for purchase for extraction are:
Short ducting kit: DHZ5623GB
Long Ducting kit: DHZ5624GB
EXTRACTION POWER
The 290m³/hr extraction rate can be adjusted to extract at 3 speeds to suit the type of dish you are cooking and the amount of steam or odour emitted. The 3 speeds are on easy-to-use push buttons.
ENERGY EFFICIENT LIGHTING
A 40W halogen light allows for better visibility when cooking. They are also more energy efficient than standard bulbs, saving you a few pennies in the long run.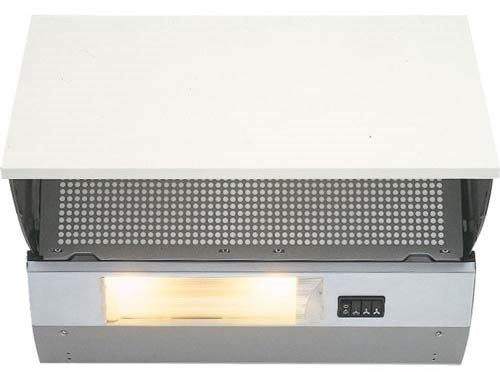 This integrated cooker hood comes with paper grease filters. Replace regularly to ensure optimum performance of the cooker hood.
Silver integrated cooker hood
290m³/hr extraction rate
Suitable for ducted and recirculated extraction
3 speed extraction
Energy efficient halogen lighting
---