Product Information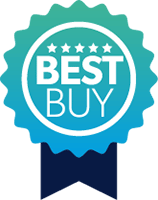 Best Buy
By collaborating with some of the world's greatest brands, we've created specialist Best Buy collections across our most popular product ranges. We will keep them updated, to bring you the best choice, the best price and the best products. And that's a promise.
Grade A1 - Good condition with hard to spot minor blemishes

1-year guarantee
Enjoy the peace of mind that your product is covered with a guarantee on both parts and labour.

Fully working
Our expert engineers rigorously test and check every product to ensure everything functions as it should.

What's included
All accessories are included unless otherwise stated in the description below.

Limited stock
Our refurbished products sell out quickly, so be quick and get a fantastic product at a fraction of the new price.
This is a graded product. A1 products are "as new" but have been box opened. All A1 products will be fully bubble-wrapped for transportation.
GRADE A1
Space-saving, safe and easy-to-reach storage of suction hose, connection cable and accessories.
"Pull & Push" locking system for easy container opening and closing.
The intelligent cartridge filter and floor tool enable you to seamlessly tackle dry debris, dust, glass, or even liquids, without the inconvenience of work interruptions to change the filter.
Ergonomically shaped carrying handle enables convenient transport of the device.
The Kärcher WD 2 Wet & Dry Vacuum Cleaner is specifically designed for the car, garage, garden and other tasks too tough for your indoor vac. The WD 2 has a 1000w motor to deliver extreme suction power for the most demanding outdoor cleaning tasks.
Key Features
12L tank capacity
On-board accessory storage
Wet and Dry pick up
Sturdy bumper
Ergonomically shaped carrying handle
2 year warranty for domestic use only
Dimensions (mm): H430 x W337 x D369
Newly developed floor nozzle for perfect cleaning results, with dry or wet, fine or coarse dirt.